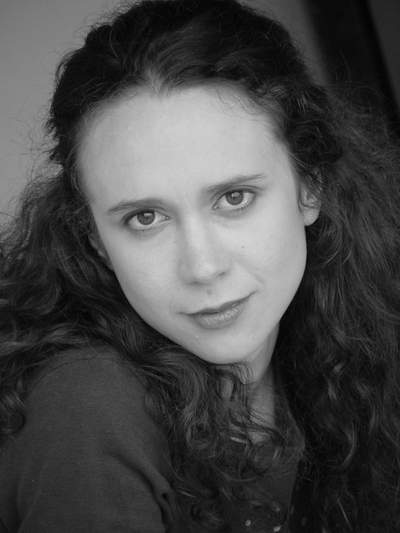 Born and raised (by gospel choir directors) in Southern California, CRYSTAL KEITH (Katherine) ditched L.A. for the East Coast at the first opportunity (foolish girl).
While studying music, movement and crying-on-cue at the Boston Conservatory, she did whacked-out plays (Fassbinder's "Blood On A Cat's Neck," Ionesco's "The Lesson") with ragtag companies in questionable venues. In her free time, she jammed with jazz bands, waited tables and tried to keep warm by consuming dangerous amounts of caffeine. (It didn't work).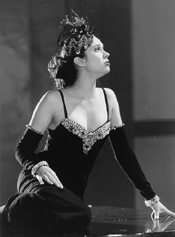 Then she moved to London to see what they know. She studied acting at the Central School of Speech and Drama, a famous training ground for impressive British people. Here she learned (among other things) to impersonate a Glaswegian, kick ass with sword and dagger, and remain conscious while wearing a corset.
After returning to Los Angeles to make her feature film debut in Dean Quixote, Keith joined the Sacred Fools Theatre Company where she has done several original productions, including "Dubya 2000" and "Hot Fool Injection." She was seen most recently in "The Comedy of Errors" (for which she learned to eat and breathe fire). You can also catch her wailing back-up vocals for local band Throttle Back Sparky at a number of L.A venues this summer.
Keith enjoys comic books, sugar-free baking and charting the demise of political discourse in America.