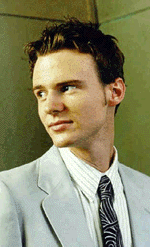 Born in the small town of Tulare, CA, Brian moved to Los Angeles to pursue an acting career at the age of 12. After two years as a series regular on the Disney Channel's "Kids Incorporated" and after multiple guest starring appearances on "Knots Landing," "Mr. Belvedere," and "The Wonder Years," Brian moved back home to Tulare to attend high school.
In 1997, Brian graduated from Loyola Marymount University with a degree in film production and and in under a year had guest starred on "Buffy the Vampire Slayer," "Teen Angel," and "Beyond Belief."
After his work on Dean Quixote, Poth starred opposite Shannon Elizabeth and Linda Cardellini in the UPN telefilm, "Dying to Live," and guest starred on episodes of "Providence," "Judging Amy," and USA's "La Femme Nikita."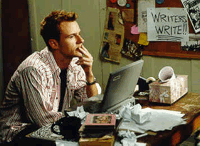 Most recently he performed in a recurring role as a gay-bashing victim who haunts David from beyond the grave on the highly acclaimed Six Feet Under, created by Alan Ball (American Beauty).
Poth spent the last year developing, writing, directing and producing a one-hour independent television pilot for Immortal Entertainment entitled The Rounds. He is currently at work writing a feature film comedy with producing partner Ron Melendez (Legacy, UPN).
He will next be seen in Venomous, opposite Treat Williams.