Jeff Walker has had an unusual, multi-faceted career that verges on being almost Forrest Gump-like in its many synchronistic coincidences, including stints in motion pictures, television, music and journalism. He has been involved in many different aspects of the entertainment industry, including writing, licensing, publicity, marketing and producing.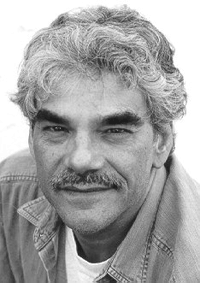 In 1980, Walker founded his own motion picture marketing firm specializing in genre films (science fiction, comic book, fantasy, horror, mystery, action/adventure and animation) and other niche markets, creating and executing long-term campaigns to build awareness and anticipation within a given film's target audience. His first campaigns were for The Ladd Company and included Ridley Scott's landmark future noir thriller Blade runner.
Since then, Walker has generated special marketing campaigns for many filmmakers and studios. In 1989, his efforts to win over an initially hostile fan audience helped result in the record-shattering box office performance of Batman. Other campaigns he has contributed to include some of the key genre films of the last 20 years, such as Road Warrior, the Back To The Future trilogy, Who Framed Roger Rabbit, Beetlejuice, Dick Tracy, The Nightmare Before Christmas, Gremlins, Indiana Jones & The Last Crusade, Robin Hood: Prince Of Thieves, Darkman, Total recall, The Rocketeer, Terminator 2, Bram Stoker's Dracula, Batman Returns, Jurassic Park, The Mask, Wolf, The Shadow, Congo, Batman Forever, Interview With The Vampire, Twister, Independence Day, the Star Wars Trilogy 20th Anniversary reissues, Contact, Spawn, Starship Troopers, Men In Black, The Mummy, Pitch Black, Sleepy Hollow, The Blair Witch Project and The Matrix.
During the eighties, Walker also wrote and/or produced several television movies, including The Gladiator, which he co-created for ABC with Oscar-winning screenwriter Tom Schulman (Dead Poets Society), starring Ken Wahl and directed by maverick filmmaker Abel Ferrara. He also wrote the award-winning animated ABC Movie-of-the-Week The Flight Of Dragons.
He has also written, produced or contributed to a number of documentaries, including "Making Of" featurettes on Blade Runner, Outland, all four Batman movies, Total Recall, Robin Hood: Prince Of Thieves, Cool World, Bram Stoker's Dracula, The Shadow, Waterworld, Mars Attacks and Starship Troopers.
As a film journalist, Walker served as an editor and film/music reviewer for Crawdaddy, Music World and Feature magazines. He also wrote for Rolling Stone, Penthouse and several other magazines--- interviewing a wide range of filmmakers--- as well as writing the liner notes to the soundtrack album of George Lucas' classic film American Graffiti.
Jeff then went on to become the Director of West Coast Publicity for United Artists Records and National Director of Publicity for Chris Blackwell's legendary Island Records in the mid-70's. Needless to say, scores of wacky adventures ensued across the United States, United Kingdom and Jamaica.
At Island, Walker's responsibilities included introducing reggae and the legendary Bob Marley to America and bringing attention to an amazing roster of artists that featured Steve Winwood, Brian Eno, Robert Palmer, The Chieftains, Bunny Wailer, Sparks, Grace Jones, Michael Nesmith and Richard Thompson among many other eccentric geniuses. Walker also helped create Antilles Records as an Island subsidiary and served as its first Director of A&R, bringing unique artists from around the world to the revolutionary label. Jeff produced several albums for Antilles, as well as a film documentary for Island that chronicled events in the wake of the attempted assassination of Bob Marley in Jamaica in 1976 and the triumphant concert that followed. Although never released in finished form, some of the footage from that film will be included in a new British documentary on the life and legacy of Bob Marley currently nearing completion.
In 1999, Walker made his first foray into independent production when he and his son Orion formed Large Door Productions and set out on the quest to make Dean Quixote a reality.