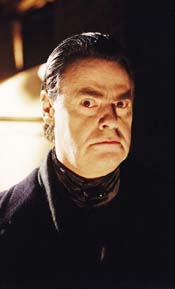 Brooklyn born Roger Steffens wears many hats: actor, author, lecturer, photographer, reggae archivist, editor and producer. He is the curator of a major exhibition currently on view at the Queen Mary in Long Beach, CA, called "The World of Reggae featuring Bob Marley: Treasures from Roger Steffens' Reggae Archives."
The high point of Roger's professional radio career (which began in New York in 1961) was his ten-year stint on National Public radio. Roger hosted five shows while based at NPR affiliate KCRW 89.9 in Santa Monica, CA, including the award-winning "Reggae Beat" which was syndicated to more than 130 stations and broadcast worldwide during the 1980's.
Roger has acted in films, television and theatre since 1965. He recently narrated NBC's "Perfect Town Perfect Murder: The Jon Benet Ramsey Story" and "Tripping: Ken Kesey On The Bus" for the U.K.'s Channel Four. In 1978, Roger narrated the Academy Award winning documentary "The Flight of the Gossamer Condor." His voice is prominently featured in the films "Wag The Dog," "Forrest Gump," "Ghosts of Mississippi," "The American President," "Liberty Heights," and as 'The Loooove Jock' in "Can't Hardly Wait."
Roger is one of the main voices for the Museum of Tolerance in Los Angeles and he is the corporate voice for Time-Warner Audio Books for whom he recently read Bill Gates' bestseller "Business @ The Speed of Thought." Roger also narrates documentaries for the Getty Center and the Smithsonian National Air and Space Museum in Washington, DC.
Roger is perhaps best known however as one of reggae music's biggest North American cheer leaders. His reggae 'Ark-Hives' contain the world's largest collection of Bob Marley material, filling six rooms of his home in Los Angeles. Roger lectures throughout the world on "The Life of Bob Marley" at venues ranging from The Rock and Roll Hall of Fame (where he is their most frequent speaker), to Amsterdam's Milky Way, to the Hopi and Havasupai Indian reservations.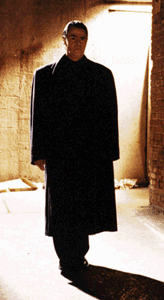 Roger is co-author of "Bob Marley: Spirit Dancer" (published by W.W.Norton,1994) and founding editor of "The Beat" magazine, the premiere reggae and world beat magazine for which he also edits the annual Bob Marley collectors' edition. He is currently co-writing Bunny Wailer's autobiography and "Bob Marley and the Wailers: The Definitive Discography." Roger maintains the reggae website reggaesupersite.com.
Recently, Roger consulted for VH-1 on three episodes of "Behind the Music" on Peter Tosh, Alan Freed, and 1970, all of which feature interviews with Roger as well. He also consulted for PBS' American Masters "Soul Rebel," "VH-1 Confidential: Tosh & Marley" and "Stand and Be Counted" (David Crosby Productions). Roger's most recent interview subject (for the Recording Academy's oral history project) is synthesizer creator Robert Moog. Roger likes the words that Moog chose for a possible epitaph: "Work like you don't need money. Love like you've never been hurt. And dance like no one's watching."
Roger has known the Walker family for nearly 25 years. He observes, "Watching Orion grow has been one of the great joys of my life. His precocious promise has been terrifically fulfilled by 'Dean Quixote' and I am thrilled to be part of his spectacular debut as a writer/director."
Roger is married to Mary Higgins whom he calls "the world's most patient wife." Together they have two children, a teenaged son Devon Marley and daughter Kate, a former pirate radio dj who is now a college student in Austin, Texas.