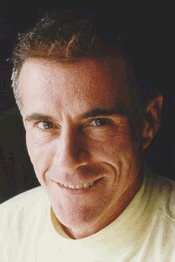 Victor Simpkins produced the 1996 critically-acclaimed hit film "Swingers," an Alfred Shay production starring Jon Favreau and Vince Vaughn, directed by Doug Liman and distributed by Miramax Films. Since then, he has been inundated with screenplays and other film offers, but he cast them all aside to make "Dean Quixote," a film he calls "bold, honest, truthful,engaging and unique."
Victor produced "Dean Quixote" in the hands-on, signature producing style that he developed making "Swingers," a film that caused a sensational Hollywood bidding war following its first and only industry screening. "Swingers" world premiere in 1996 at the Venice Film Festival (August 31) was followed one day later in America at Telluride. "Swingers" played in continuous domestic release for more than five months and set new theatre box office records in New York and Los Angeles.
"Swingers" fueled an explosive revival of Swing music and dance across America, and introduced new fans around the world to the music of "Big Bad Voodoo Daddy," including the more than 90 million people who heard them play during the 1999 Super Bowl half time show and President Clinton, who requested BBVD at the White House soon thereafter. By also introducing moviegoers to Vince Vaughn and the phrase "you're so money," "Swingers" cemented its place in independent film culture.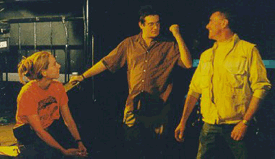 Victor attended Columbia High School in hometown Maplewood, NJ, and graduated with an honors degree in Biology from Princeton University. Since then, Victor's been asked how it is that a Biology major became a film producer. While making "Dean Quixote," he finally realized that the study of life itself attracts him to both.
Victor is a graduate trustee and past president of the 107-year-old Princeton Triangle Club, a musical comedy group founded by Booth Tarkington in 1892.